Latest Supporters
darkwolf239
PleasantVibe
MrBlackjxck
PleasantVibe
PleasantVibe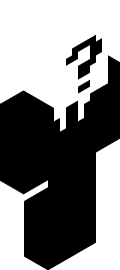 Top Donator
Be the first to donate today!
Sanctuary Gaming
Welcome to the Sanctuary Gaming store! Here, you can purchase a variety of in-game content tailor made to suit your needs! 
Naturally, your amazing donations are always invested into further developing our server, be it through custom professionally-made commissions of plugins, new textures, entire builds, or simply keeping the server's lights on! If you're curious as to the specifics of where your donations are currently being invested; Just ask! We're more than happy to share the details with you, as we believe this is your server, just as much as it is ours! All payments are securely handled through PayPal's payment service. 
Upon checkout, you will be given the choice of paying directly via Credit/Debit, or if you have one; Directly from your PayPal account.